Why book on this website
No intermediaries; you will be talking directly to us
Free room upgrade when possible
Best cancellation policy
Pay when you get here
Settimo Cielo Restaurant
Grand Hotel Astoria
The loveliness of the view blends harmoniously with our cuisine, providing you with a refined and high-level experience. Each dish is conceived to be accompanied by selected bottles of prestigious local wines.
A symphony of flavour with a view of the sea
Our à la carte restaurant
Allow yourself to be taken in a journey of taste while you admire the splendid view of Grado. Make yourself comfortable at the Settimo Cielo, the à la carte restaurant of the Grand Hotel Astoria.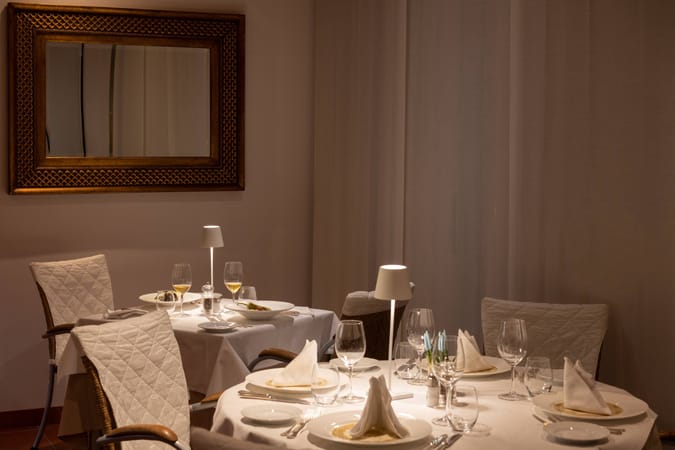 Recreational tradition
Our menu celebrates the best of the flavours of land and sea, with a creative reinterpretation of traditional cuisine. Some of our guests' favourites are fresh seafood crudités, the delicate balance of razor shell risotto, the succulent deliciousness of lobster spaghetti "Busara" style, and the lightness of our seafood and vegetable tempura. We also offer delicious dishes dedicated to vegetarians, vegans, and people with gluten intolerance.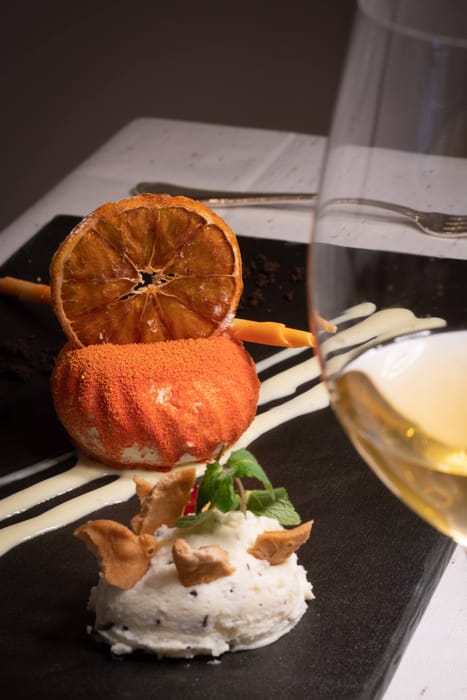 Panoramic paradises
The bright inner room of the Settimo Cielo Restaurant will give you breathtaking views of the whole of Grado through its large glass windows. If you would rather enjoy your meal outdoors, we can seat you at one of the tables near the pool. From here you can admire a spectacular view that ranges from the scintillating sea, the scenic lagoon, and the picturesque roofs of the historical city.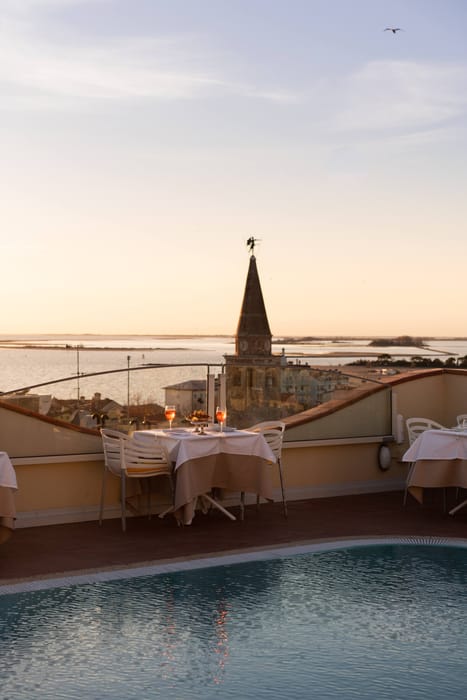 Information and hours
Opening hours
The restaurant is open to hotel guests and external patrons: Lunch 12:30-14:30 - Dinner 19:00-22:00.
Closed on Mondays.
Reservations
For information and reservations, +39 366 961-8452
New opening in 2026: Hotel Adria, 4* Superior