Why book on this website
No intermediaries; you will be talking directly to us
Free room upgrade when possible
Best cancellation policy
Pay when you get here
Beauty treatments
Grand Hotel Astoria
Beauty pampering we have created for you
Take care of your body and your skin with the beauty treatments of the Grand Hotel Astoria. Our qualified staff is always ready to listen to you and advise you on the best marine cosmetics and the most suitable treatments for your needs. Choose from a wide range of personalised services. The goal of our consultancy is to offer you a custom-made experience, enhancing your natural beauty in a unique and individual fashion.
Available treatments:
Body treatments
Facial treatments
Beauty treatments
Massages
Water as vital element
Our treatments are based on the healing properties of seawater. The seawater used at the Thalassotherapy Centre of the Grand Hotel Astoria is pumped from 200 metres off the coast. This water is very rich in iodine, phytoplankton and zooplankton, is warmed to 30-35° C and has remarkable regenerating properties for the entire body.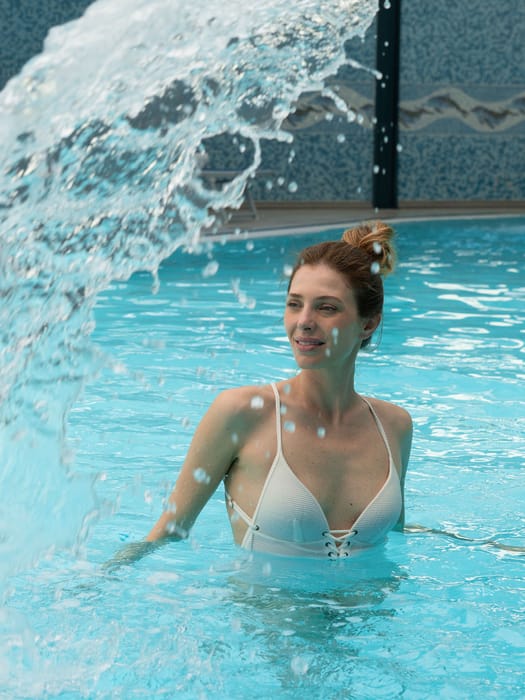 Information and hours
Reservations
To request information on beauty treatments, please call +39 (0431) 876-375 or write to benessere@hotelastoria.it
New opening in 2026: Hotel Adria, 4* Superior