Why book on this website
No intermediaries; you will be talking directly to us
Free room upgrade when possible
Best cancellation policy
Pay when you get here
Wellness area
Grand Hotel Astoria
The regenerating embrace of the sea
Our wellness centre is the perfect place to take care of yourself. We exploit the exceptional characteristics of our island, such as its iodine-rich water, to offer you personalised treatments according to your demands. Thalassotherapy is based on the healing properties of the sea and of the maritime climate. Salt water is a marvel of vital elements, mineral salts and oligominerals, capable of regenerating the entire body.
The path towards wellness
Sea grotto
Bio sauna
Sensory showers
Relaxation area with infusion corner
Massage area
Relax in the sea water pools
The Grand Hotel Astoria has two pools conceived for your wellness and relaxation. The first will give you moments of pure pleasure, thanks to the jacuzzi corner and the cascade jets. The second, on the topmost floor, offers you a breathtaking view of Grado, the extraordinary beauty of the Sunny Island from an exclusive point of view.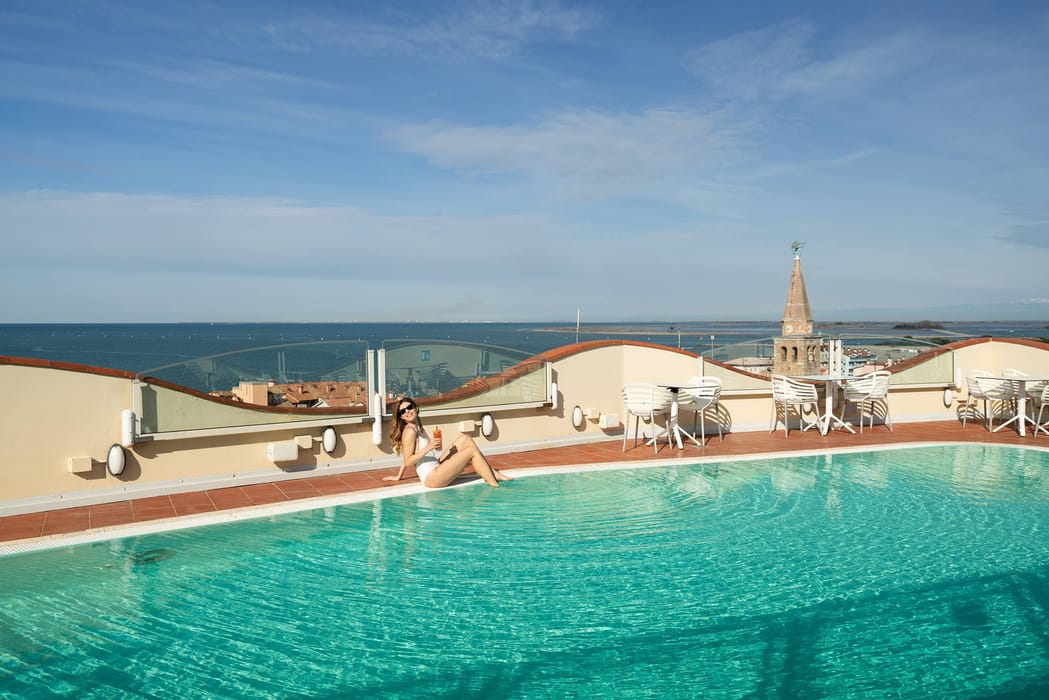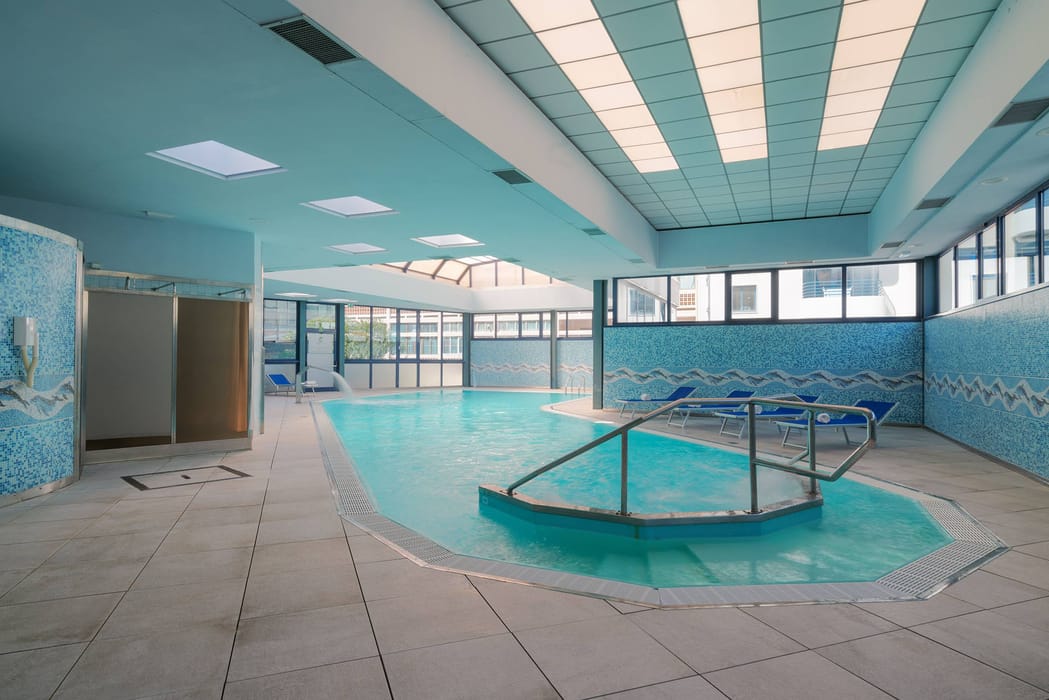 Information and hours
Courtesy kit
All clients of our wellness centre are provided with a spa kit consisting of towel and bathrobe.
Reservations
To request information on the Thalassotherapy Centre, please call +39 (0431) 876-375 or write to benessere@hotelastoria.it
1/6
New opening in 2026: Hotel Adria, 4* Superior